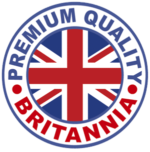 Below is a list of websites that we at Scooty Mobility recommend. If know of any other sites that would be beneficial to those with mobility issues and that should be included on this page please contact us today.
www.mabels.org.uk …. The over 50's resource.
Extensive assisted living retirement resource for all your over 50 retirement needs to make the most out of life. Including retirement advice & your benefits, pension & finance advice, money saving tips, health & wellbeing, travel offers, leisure and mobility aids.
www.arthritiscare.org.uk
Nine million people are affected with arthritis in the UK. Arthritis Care exists to support people with arthritis. They are the UK's largest organisation working with and for all people who have arthritis.
www.nos.org.uk
The National Osteoporosis Society is the only UK wide charity dedicated to improving the diagnosis, prevention and treatment of osteoporosis
www.motability.co.uk
The Motability Scheme enables disabled people to use their government-funded mobility allowances to obtain a new car, powered wheelchair or scooter.
Saga Health – www.saga.co.uk/health
Comprehensive information on all aspects of healthcare and well-being from Saga.
www.helpforheroes.org.uk 
Help for Heroes £40 million raised for our brave service men and women.
www.britishlegion.org.uk
The Royal Brittish Legion